About Me
Welcome to Music with Miss Edwards!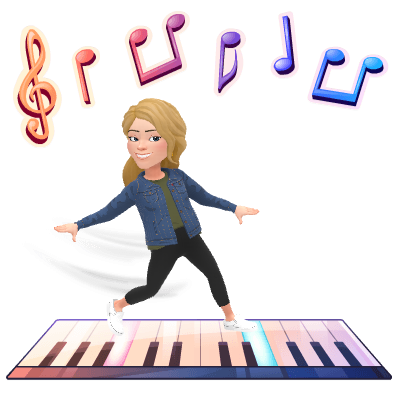 Hello! I am Miss Alex Edwards, the general music teacher at Centre Hall-Potter Elementary, Miles Township Elementary, and Penns Valley Elementary-Intermediate. I also teach 5th and 6th grade choir at PVI. Though this is my first year at Penns Valley Area School District, I have spent a year teaching elementary general music and choir in Frederick County, Maryland. I have a Bachelors of Science in Education with a PreK-12 music education certification from the Indiana University of Pennsylvania. Originally from the outer Johnstown, Pennsylvania area, I'm very excited to be joining the staff here at Penns Valley!
I am very fortunate to have the unique opportunity to teach all K-6 students in the district to begin to develop and refine their skills and love for all things music. Starting in Kindergarten, students will learn both new and familiar music concepts, such as keeping a steady beat, simple rhythms, singing together as a group, playing instruments, and basic music theory. I will enforce these basics while introducing more concepts during the following six years that they attend elementary and intermediate school. 
If you ever have any questions, comments, or concerns, please do not hesitate to contact me. Communication is important for your child's success, and I do my best to make sure that the communication is met with all students, parents, and other teachers. As I travel to multiple buildings within the district, I am best reached by email.